---
Stony Brook University's professional training department was growing quickly, and outgrowing their current marketing efforts. They needed a brand identity that established them as the regional leader in corporate education.
---
We needed to understand the client market better. The available data of past enrollees was very limited, so we began by defining target segments within markets in order to develop our key messaging strategies. We organized their programs for these segments:
■ Current Professionals ■ Project Management ■ Management Development ■ C-Suite/HR Executive ■ Lean/Six Sigma
Also, their corporate identity was diluted by the use of several names and organizations – often confusing. We suggested a name that confidently positioned the department as a leader in corporate education while leveraging the name and brand awareness of the highly recognized University.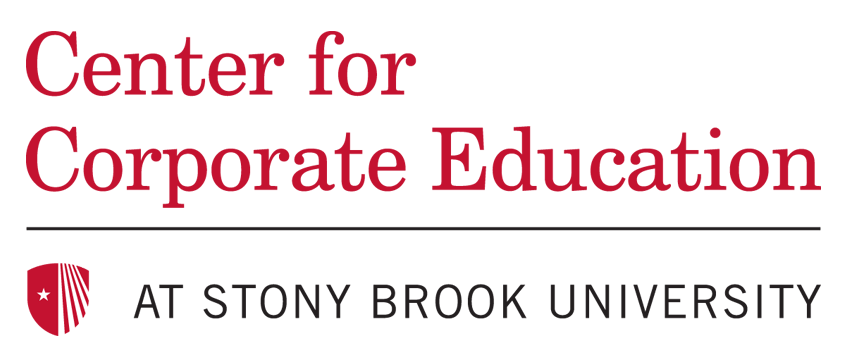 Educating Our Audience on the CCE Brand
---
A name is just a starting point. In order to move professionals from awareness to enrollment, we had to build the brand and deliver a message that pushed the strengths of CCE's instructors, curriculum, and relationships with corporations, institutions and workforce development leaders. To do that, we established and executed a sound, comprehensive marketing plan, which included:
■ Creative communication tools from print ads to distinctive collateral ■ Digital marketing and email campaigns
■ Website design and development - both promotional and functional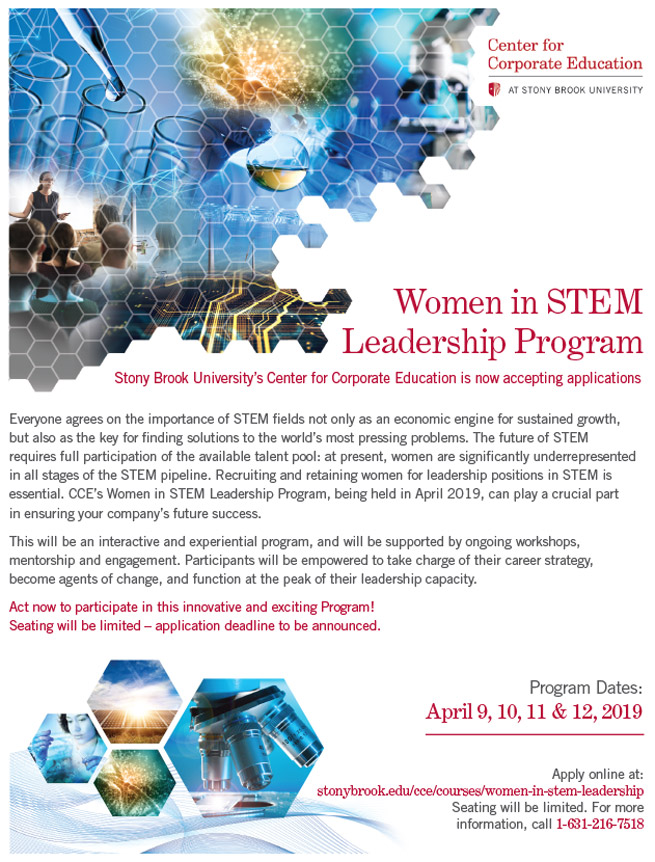 Extra Help Through Social Media
---
While establishing and building CCE's persona through branding and traditional marketing campaigns, we also needed to address their social media presence. From number of followers to likes to user interactions, we felt the program needed to be bolstered on every level. A strategy was implemented that included more consistent posts, engaging content, and strategic paid promotions. From Facebook to LinkedIn, we designed not only to increase CCE's following, but to motivate users to click their way over to the department's website.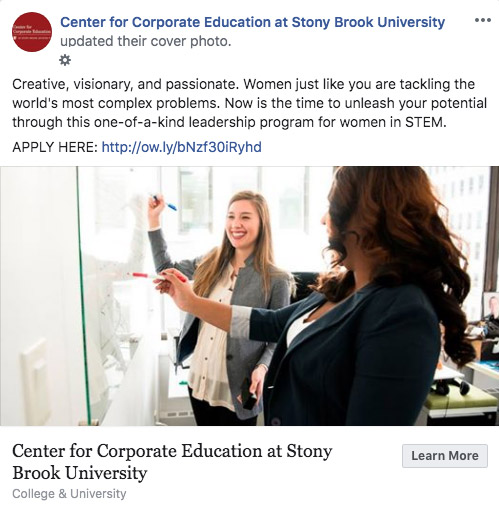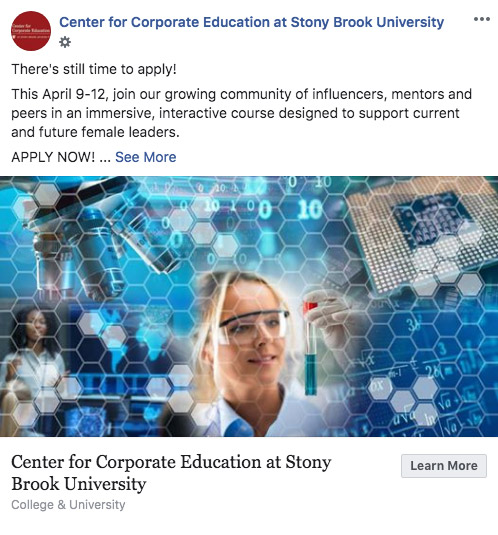 ---
With a 96% increase in enrollment revenue, CCE is now positioned as a peer among other high-level executive education programs. It continues to grow, adding faculty and specialized programs. On social media, CCE achieved a 1200% increase in fans on Facebook and 23% of the website traffic comes from the combined efforts of Facebook and email communications.
Our efforts resulted in two 2018 Davey Awards for Best Website for Universities and Best Visual Appeal/Aesthetics for a Website as well as the 2017 FOLIO Award for Brand Builder category: Best Use of Social Media to Introduce an Organization's Brand to a Targeted Online Audience.
---
So did others—from national and regional marketing competitions to digital and social media honors for excellence—SMM has won many awards with our clients. Here are a few recent winners that honor our client's businesses and the excellence we have accomplished together.