Bill Blaney Gets Awarded as a King of New York in Marketing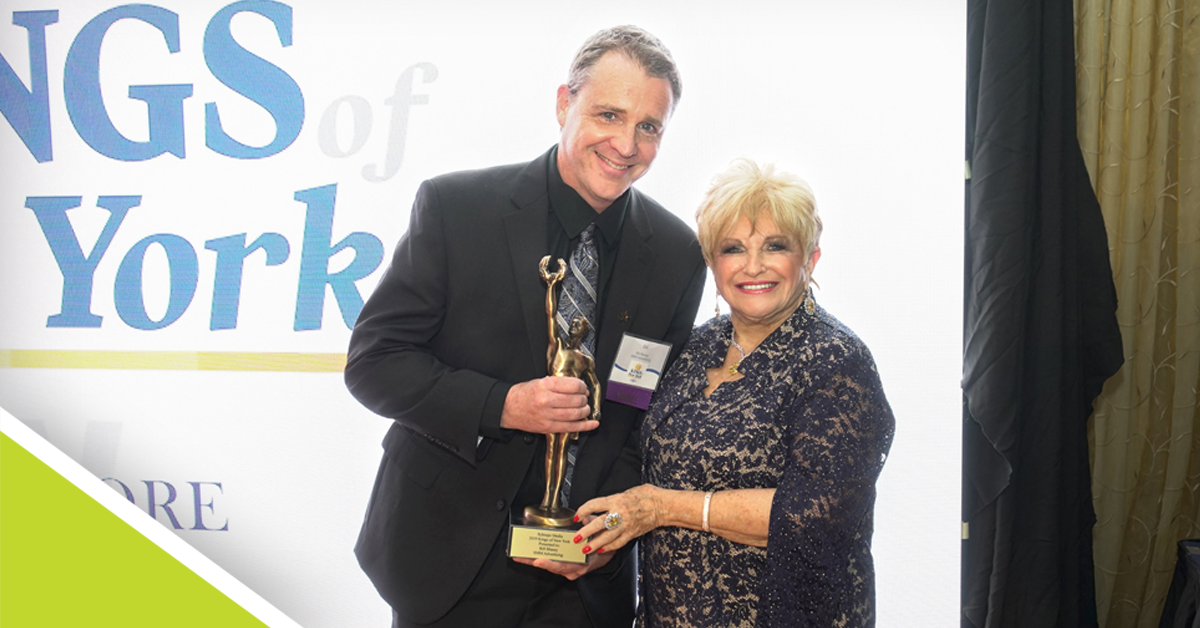 Great Neck, NY, November 6, 2019. Bill Blaney, Creative Director at SMM Advertising, was honored for his work during the Kings of New York Awards. This event celebrates and honors successful men in business who lead by example, making a positive impact in the community and workplace.
The event was held at Leonard's Palazzo in Great Neck which connected and honored the most powerful and active members of the business community. The event was organized by Schneps Media, the parent company of the Long Island Press, and presented by The Whitmore Agency.
Blaney is consummate professional, expert at developing cohesive, creative campaigns designed to help brands unlock their full potential. He is also the author of the bestseller B2B A to Z: Marketing Tools and Strategies that Generate Leads for Business-to-Business Companies, and has written for Business2Community, ExploreB2B and Huffington Post Small Business.
Blaney was formerly a Principal at SOUP, Senior Creative Director at Walter F. Cameron Advertising, Chief Creative Officer at Marcomm Group, and Vice President at GEM Group, overseeing national campaigns for TNT, Showtime, A&E, NBC, MSNBC, CNBC and others, including branding, advertising, promotion and online initiatives for NBC Olympic games.
About SMM Advertising
Founded in 1985, SMM is a full-service award-winning 4A advertising agency that has been providing advertising/marketing services to a diverse range of clients for over 30 years. Our current advertising and marketing clients include small and large organizations, including major universities, manufacturing, government, healthcare, non-profit organizations, consumer technology and many other B2B and B2C clients.
SMM maintains a full staff at our suburban Long Island facility, and has in-house personnel and facilities necessary for providing all services necessary for product and recruitment advertising. In addition to product and media specialists, digital specialists, writers, and graphic designers, our resources include web programmers, and public relations specialists.