---
Kenko Tokina was looking for a way to promote its new circular polarizer lens, the HD3. The previous year, the HD2 filter had a successful launch, but this new product promised to be considerably better at handling tough climates without damage.
---
The HD3 was built for photographers who work in extreme conditions, shooting in high altitudes, inclement weather and action-oriented events. This was a niche audience that needed a very focused message, one that promised a filter that was up to the rigors of their type of work.

A Launch That Targeted Its Audience Everywhere They Were
---
We put together an aggressive launch, built on a combination of digital ads, public relations, a social media plan, use of social media influencers, plus a unique microsite and videos. The launch found its audience immediately and was picked up by every photographic publication their audience devoured.
An Influencer Video That Tells The Whole Story
---
We brought aboard a team of industry-renowned photography influencers to sample the HD3 filter and extol its virtues. One of our key influencers, photographer Hudson Henry, shot footage of his hike to test the new filter. We took the footage, crafted a voice-over with him, and produced a compelling, informative testimonial.
An Aggressive Traditional and Online Campaign
---
Our online digital campaign and traditional print campaign were featured prominently in popular photography websites and publications, including Shutterbug, Photo, Outdoor Photography, and dozens of others.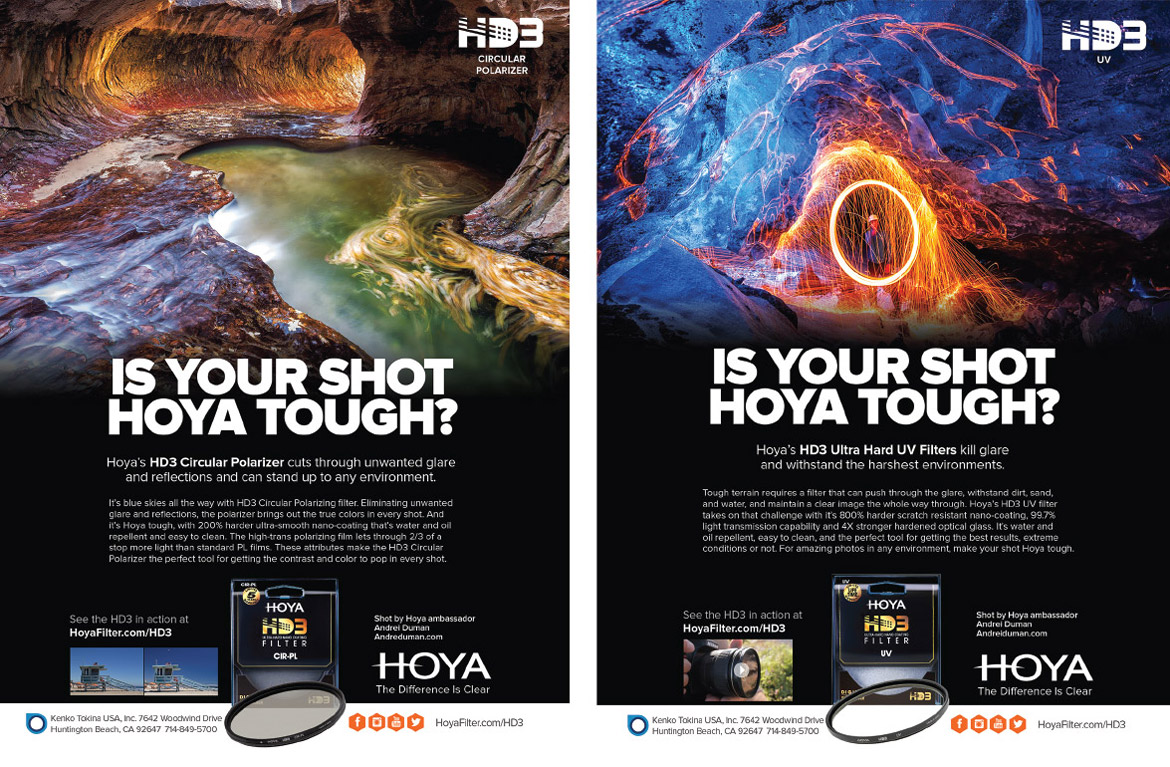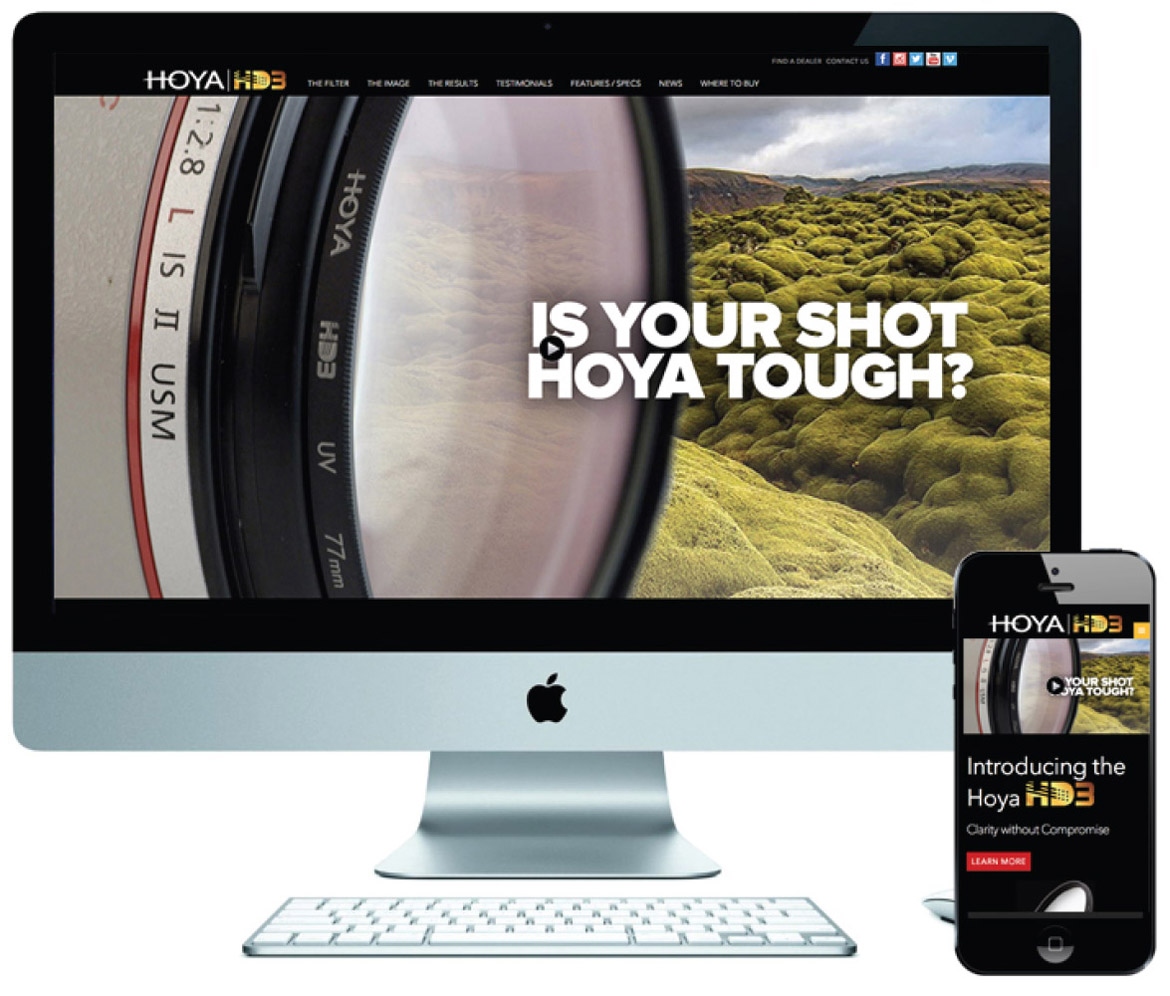 ---
Our media outreach resulted in publications picking up our unique selling proposition—a Hoya filter as tough as the photo shoots it takes on—and running with it. Social media posts about the new filter led to engaging conversations on photography forums, and rapid sales. The numbers were impressive: within the first two weeks of the campaign, social media saw over 40,000 engagements, the new microsite had 8,200 hits, and Kenko Tokina made 150% more revenue from their new filter than their previous HD2 launch. The product continues to be a bestseller.
---
So did others—from national and regional marketing competitions to digital and social media honors for excellence—SMM has won many awards with our clients. Here are a few recent winners that honor our client's businesses and the excellence we have accomplished together.