Where Long Island gets down to business
---
The Town of Islip's Office of Economic Development (OED) offers a wide array of services and benefits to help companies establish or expand their businesses in Islip.  Our mission was to move the OED into the spotlight as one of the Town of Islip's key divisions, and to build greater awareness of its many incentive packages and services. We began with a total rebrand across all media. Once finished, we developed a fully integrated plan, including radio, print and digital advertising, plus social media, printed collateral and email marketing, which moved audiences to visit the new site to learn more about setting up shop in Islip.
TOI client success stories come to visual life
---
Ads that let others sing TOI's praises
---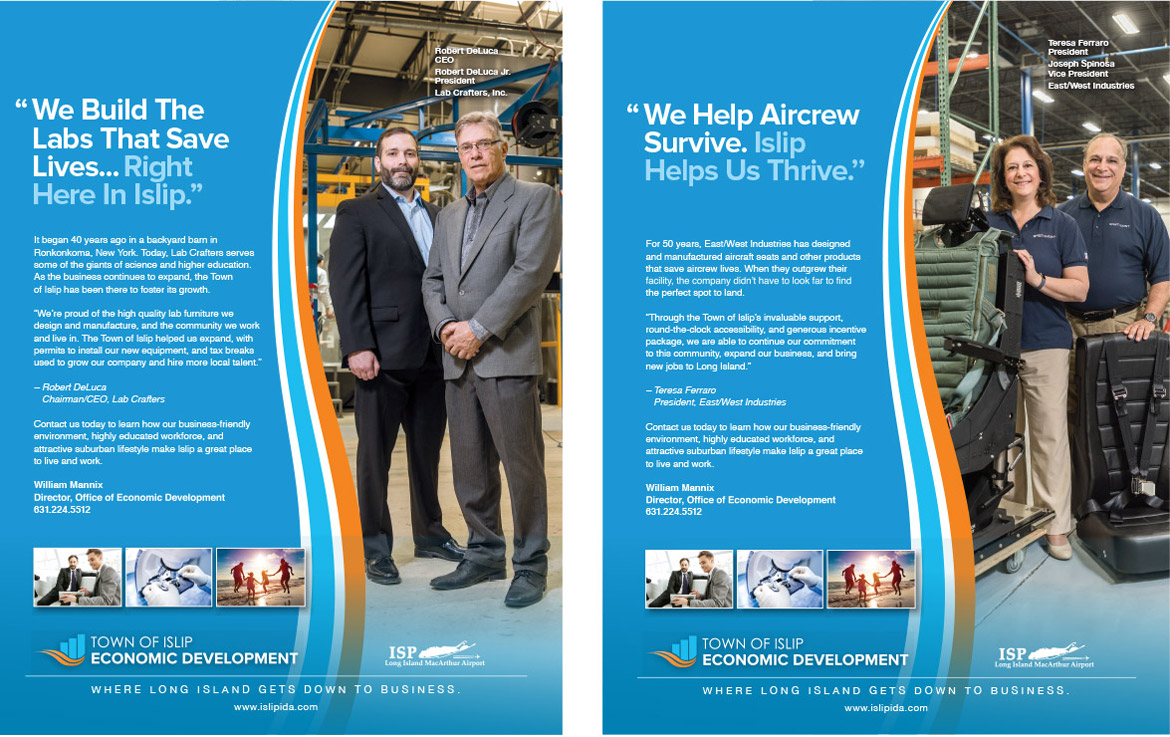 Digital and social campaigns connecting TOI to its people
---

A new website as beautiful as the town it promotes
---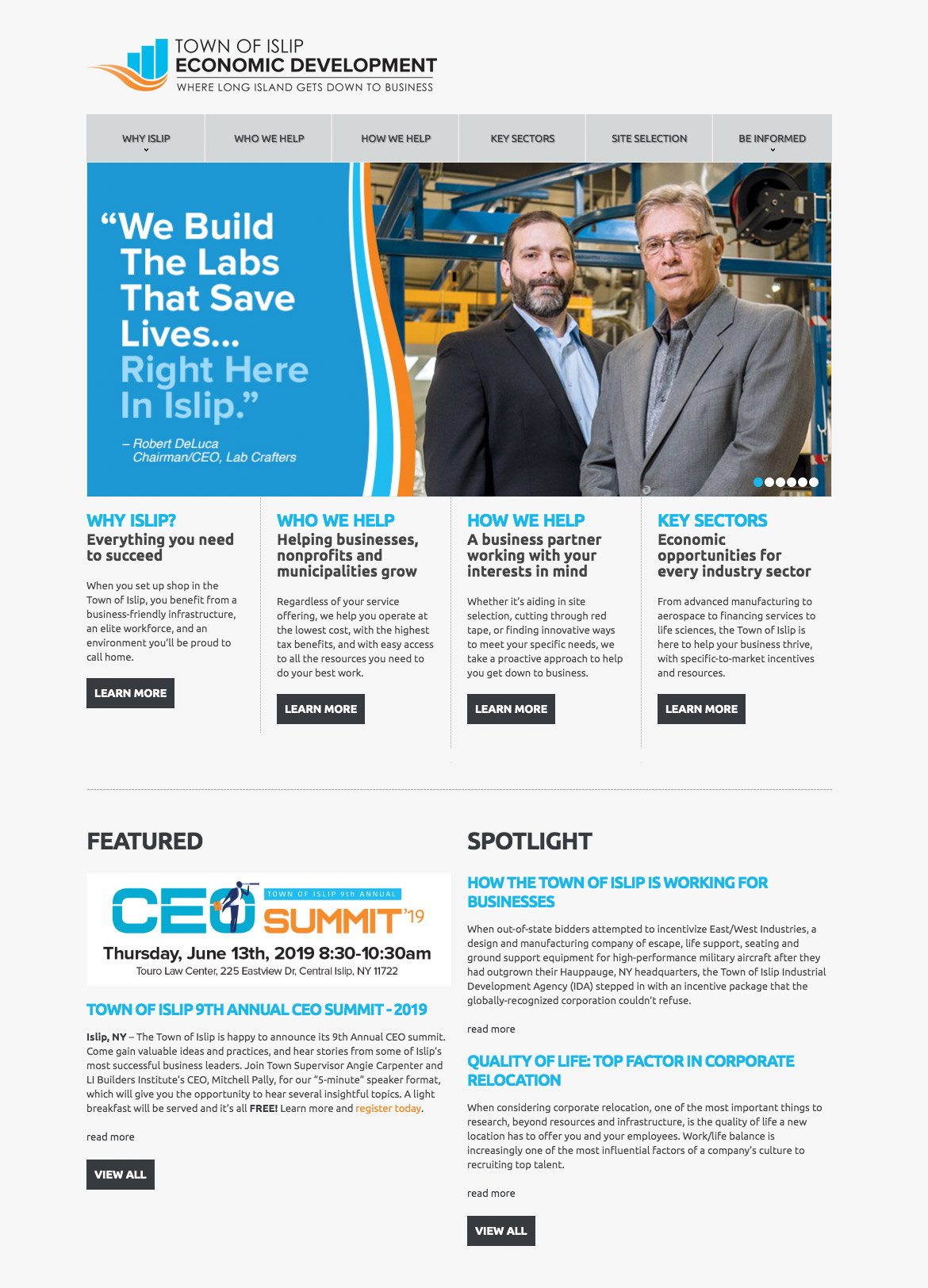 ---
So did others. From national and regional marketing competitions to digital and social media honors for excellence, SMM has won many awards with our clients. Here are a few recent winners that honor our clients' businesses and the excellence we have accomplished together.
© 1985 - 2023 SMM Advertising. All Rights Reserved.