A high-performance message to highly targeted clients
---
Mill-Max, the largest manufacturer of precision-machined interconnects in North America, found itself challenged by the emergence of short-lived electronics and the trend some industries were making to go with lower-quality, less costly "stamped and formed" products. Our strategy to move Mill-Max forward was to identify its key selling strengths and exploit them to targeted industries where reliability and performance were critical concerns: industrial, aerospace, medical and military. Once identified, we developed a multi-media rollout that included print advertising, videos and a two-time Davey Award-winning digital campaign.
Requests
For product samples and catalogs
Increase
In brand awareness
Connecting to customers through promotional videos
---
Digital ads spring-loaded for success
---
Traditional marketing as reliable as the Mill-Max name
---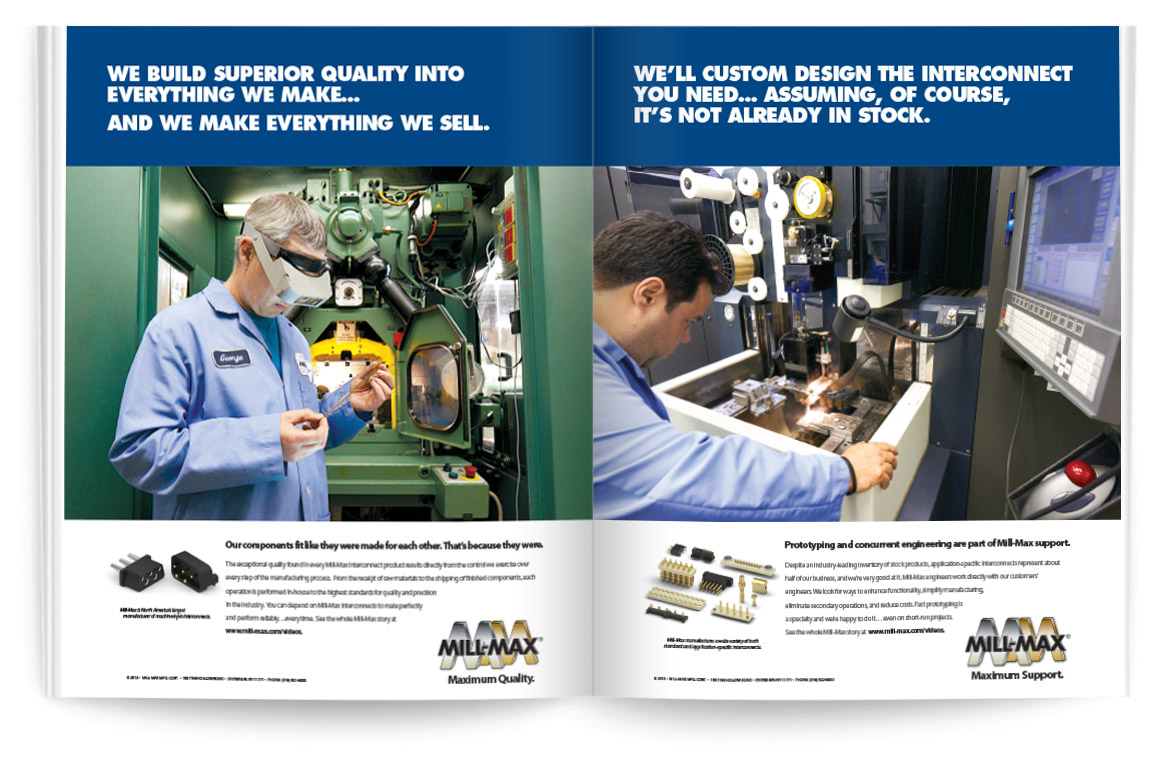 ---
So did others. From national and regional marketing competitions to digital and social media honors for excellence, SMM has won many awards with our clients. Here are a few recent winners that honor our clients' businesses and the excellence we have accomplished together.
© 1985 - 2023 SMM Advertising. All Rights Reserved.