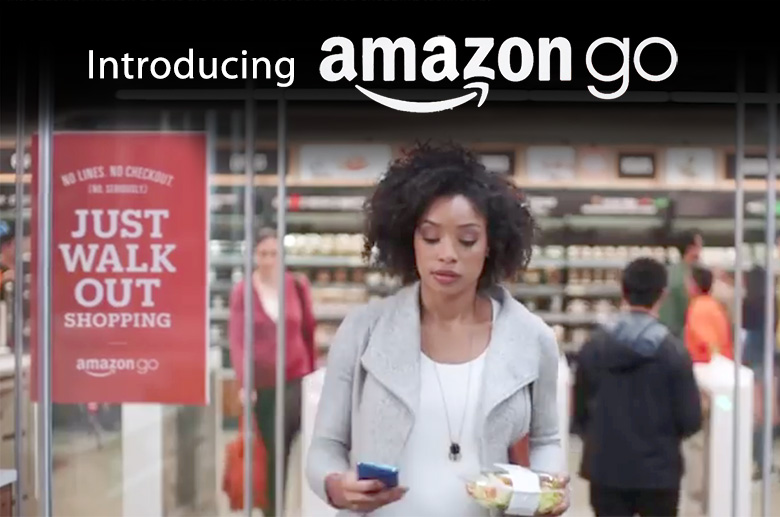 No lines. No checkout.
(No, seriously.)
It sounds too good to be true, but Amazon Go is about to make it a reality for people in their Seattle test store.
Amazon Go is a shopping model that allows you to walk into a store, grab what you need and leave. You won't have to wait in line for a cashier or to self-checkout. You won't have to check out at all.
You'll just grab what you want. And "Go."
It's that simple.
Amazon has used some of the newest wireless technology which will interface with a downloadable app on your smartphone. You just open your app and shop. No scanning, bar code searching, passwords, debit cards or other typical shopping hassles.
As self-shopping checkouts become more popular, this revolutionary option from Amazon will be of great interest to many retailers. Because it will eliminate the need for cashiers, many retailers will find Amazon Go very profitable. Today, consumer convenience is of the utmost importance – especially for those on the go and this new buying model may be an important competitive advantage for grocery and retail chains.
With convenience becoming more important than experience for many people, this option will become more popular as the kinks are worked out – such as coupon redemptions, weighing and coding products. And, you'll need a smartphone to "Go" but options are also in the works for those without one.
Regardless of the roadblocks, it seems that Amazon is once again, disrupting how consumers make purchases all with value and efficiency in mind.