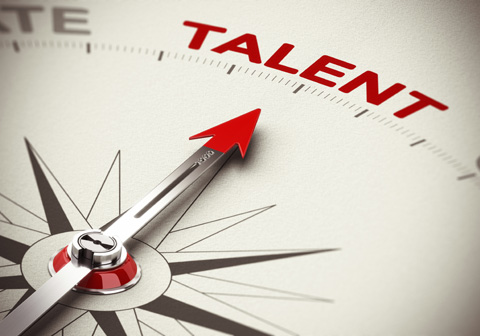 10 Recruitment Techniques for Post-Recession War for Talent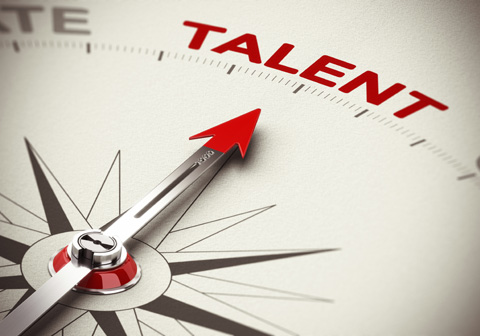 As the economy begins to mend itself, we are already beginning to see a slow growth in the formation of new jobs. History shows that for every recession, a rapid period of growth follows shortly thereafter. If you are among the lucky HR professionals to have survived "The Great Recession", now would be a good time for you to be proactive in rebuilding your recruitment arsenal, since the cease fire on the war over talent will be ending soon. Unfortunately (or fortunately depending on who you are) the landscape on which this battle was once fought no longer exists. Your once-trusted weapons of mass dissemination (newspapers, job boards, banner ads, etc.) are the victims of attrition, and the field on which the coming battle will be fought is largely unfamiliar ground. Below are our top 10 recruitment techniques that you can prepare yourself to fight this ancient war with modern weapons:
1. VIDEO – The expensive days of hiring a professional film crew are over. Purchase your own cheap flash video camera and
begin taking informal videos of company events. Record your employees and encourage them to speak freely regarding those things that set your company apart from other organizations. Upload your videos onto YouTube and have your IT department link or embed the video on your recruitment webpage. This is a sure way to build a grassroots campaign for your recruitment brand.
2. TWITTER – Your organization may already have a corporate Twitter account, but be sure to set up a recruitment channel on this powerful social networking tool. Each department within an organization has different needs, so don't expect the marketing department to know yours. It takes time to build a good-size following on Twitter, so now is a good time to start preparing your audience for all those positions you are sure to be "tweeting" in the year to come!
3. LINKEDIN – Many battles are going to be won and lost on the web, but if you don't have a presence on Linkedin– the number one professional site in the world—then you might as well not engage at all. After building your corporate and personal page, join as many "Groups" that pertain to your industry as you can. Like-minded professionals think alike, and when you find someone of interest, be sure to send them an "InMail" about a job that you have open. Perhaps they will be interested or, if not, they may be willing to "introduce" you to similarly qualified LinkedIN members.
4. BLOGGING – Start your own blog by signing up at WordPress.com, or ask your marketing department if you can guest-write each month for the corporate blog (I guarantee you they'll appreciate the offer). You can write about your company culture, your employee recognition program, a spotlight article on your employee of the month, or whatever else you can think of to promote your recruitment brand. The truth is, it makes little difference what you choose to write about, as long as it will be interesting to the millions of people who have access to read it.
5. FACEBOOK – You either love it or hate it, but the fact remains that you can't ignore it. Do yourself a favor and build your company an active Facebook page and work on increasing your "Friends" and "Fans". It's no secret that employee referrals are the best candidates and Facebook is the most effective and least expensive ERP (Employee Referral Program) your company will ever see. Don't forget to link your Twitter, Blog and LinkedIN accounts with Facebook, as all these recruitment weapons have applications to interlink.
6. WEBSITE – Brand your website career section as an employer of choice. Think about your message… what are you trying to say that will differentiate you among your competitors? Your website should exude this message, and the message should then trickle down to all the social media you are using to broadcast your message…blogs, Facebook, Twitter, Ezine, etc.
7. UPDATED JOB DESCRIPTIONS – Technology is moving faster than the speed of light. Have the foresight to update your job descriptions with the new technology requirements needed for positions that your organization will be looking to fill in the near future. Now is the time to get your job descriptions in order and to start coming up with a strategy for bringing in new talent. Just think how impressed your top brass will be when you hand them a completed job description and strategy before they finish making the request!
8. NICENESS COUNTS – Reinvent how you treat candidates and employees. A recent survey finds that 65% of employees are thinking of jumping ship when the recession is over.  Now is the time to create a new, more meaningful "thank you" to candidates whom you turn down. Find ways to foster loyalty by introducing employee recognition programs and focusing more on company pride, morale and appreciation, in order to ensure that you don't lose the top talent you now have.
9. TECHNOLOGY: MORE TIME FOR YOU – Become acquainted with time-saving technologies that will prove valuable
when you are busy with recruiting again. Programs such as "hoot suite"— which allows you to easily schedule your tweets for the upcoming week or month—will enable you to maintain your online initiatives with less effort, and using less of your valuable time.
10. GROUP BUY-IN – Once you understand them yourself, it's time to train your hiring managers and others in your department on the use of the various social media tools you have put in place as part of the hiring process.  Handling social media is a company-wide job, not an HR function. Although your ultimate goal is to make hiring easier and more efficient, other outcomes, such as free PR for the company and increased sales due to better SEO and visibility, are even more important. Keep in mind that the number of people clicking through to websites they searched via social media has surpassed those of people searching through Google. You want to make sure your presence is there!