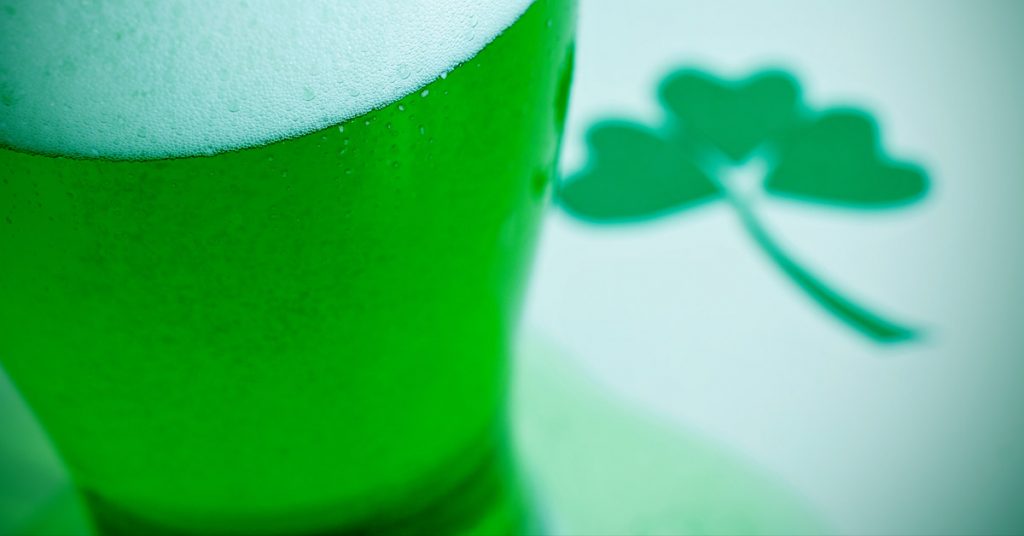 4 Brands Who Struck Luck This St. Patrick's Day
Many companies and brands find their most creative ideas for marketing campaigns during holidays both big and small. From Valentine's Day to Halloween and even on Thanksgiving, you'll find sweepstakes, giveaways, & holiday-themed treats. This St. Patrick's Day you're in luck! The four brands featured below have taken advantage of the green themed holiday in the best way they knew how.
We all know Entenmann's has always been a crowd pleaser with their holiday inspired treats all year round, but make way donut holes…there's a new treat in town. Fans of the well-known franchise Krispy Kreme are patiently waiting for the unveiling of their Green O'riginal Glazed Doughnut for St. Patrick's Day. From March 15th through St. Patrick's Day, participating Krispy Kreme locations will join in celebrating the holiday by dyeing their Original Glazed Doughnuts green. As if this wasn't already the gift that keeps on giving, Krispy Kreme lovers can enter for a chance to win a Golden Dozen Pass – one dozen FREE O'riginal Glazed Doughnuts each month until St. Patrick's Day 2020. That's an entire years' worth of free Krispy Kreme doughnuts. To any of my family members out there, remember to share the wealth!
If you're a fan of the golden arches and enjoy all things minty and green, you may just have struck gold. McDonald's lovers can celebrate this St. Patrick's Day with the return of the Shamrock Shake®. McDonald's Shamrock Shake is loaded with vanilla ice cream mixed with their Shamrock Shake syrup and topped with delicious whipped cream. Participating McDonald's locations will offer their minty green treat until March 24th. You can use the McDonald's Shamrock Shake finder on the McDonald's mobile app to track down participating locations and get your green on!
A fan favorite during St. Patrick's Day celebrations is one of the most well-known stouts – Guinness. Of course, Guinness is renowned for its distinct characteristics such as its motor oil-like appearance and the thick, creamy head that forms at the top of the glass. Stout supporters can join in the celebrations this St. Patrick's Day by getting their "stache" on with their very own #GuinnessTache. For the month of March, Guinness created the hashtag #StacheForCharity for their fans to share on social media. When you share your #GuinnessTache and tag @GuinnessUS on social media, Guinness will donate $1 (up to $100,00.00 in donations) to the Guinness Gives Back Fund in honor of St. Patrick's Day. What better way to show off your stache than for a good cause?
Another familiar brand that's celebrated this is time of year is the Irish whisky known as Jameson. Jameson has encouraged their fellow whiskey enthusiasts to head to their favorite bar on St. Patrick's Day and share their celebrations using the hashtag #LoveThyBar on social media. Fans of this reputable whiskey can extend their holiday and enjoy their favorite brand not only at "thy bar" this St. Patrick's Day. Jameson is giving you and 3 friends a chance to win the Jameson St. Patrick's Day Sweepstakes – a 4-day, 3-night trip to tour the Jameson distillery in DUBLIN, IRELAND. And just when you thought you've found the pot of gold at the end of the rainbow; the cost is on them. Yup, you heard it right. You can put it all on their tab.
Inspiration for marketing campaigns can be found in just about anything. Lucky for you, these brands have shared the wealth with their audiences this St. Patrick's Day.