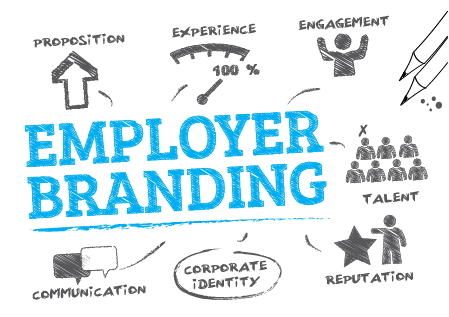 In today's competitive business world, having a strong employer brand helps to attract and retain top talent. Just as consumers may be attracted to a brand's goods and services, people are attracted to a company's reputation as an employer. A brand that resonates with the kind of people your organization wants to hire is a great way to improve your recruitment efforts. A strong employer brand will have these 3 qualities:
Wide recognition. When prospective applicants and candidates see your brand on your recruiting materials, you want them to recognize and identify with it in a positive way. Start by surveying your current employees to determine what the highest positive attributes of the company are. Chances are that future applicants will be attracted to those features as well. Include those messages in your advertising, marketing and recruitment materials.
Reputation. Applicants often apply to companies where they believe they can make a meaningful difference. Organizations which are charitable and express a clear purpose in their branding will do well to attract employees that will fit in with the employer brand. Those that are known for their roles with social responsibility, environmental causes, human rights and world issues will also attract individuals who have an affinity to such issues.
Energy. The top-flight employees you're recruiting are seeking work that is meaningful, relevant and engaging. Your brand should speak of innovation, creativity, flexibility and openness to new ideas. Using imagery and copy that is inviting and has an energy to it is vital. Try to use original photography and graphics that will help to portray your organization as authentic.
Your brand message is for employees as well as consumers. If your advertising and marketing department is not already working closely with the recruitment team, get them together. Your organization's brand can do more than establish you in the market–it can bring you the employees you need to complete your team.