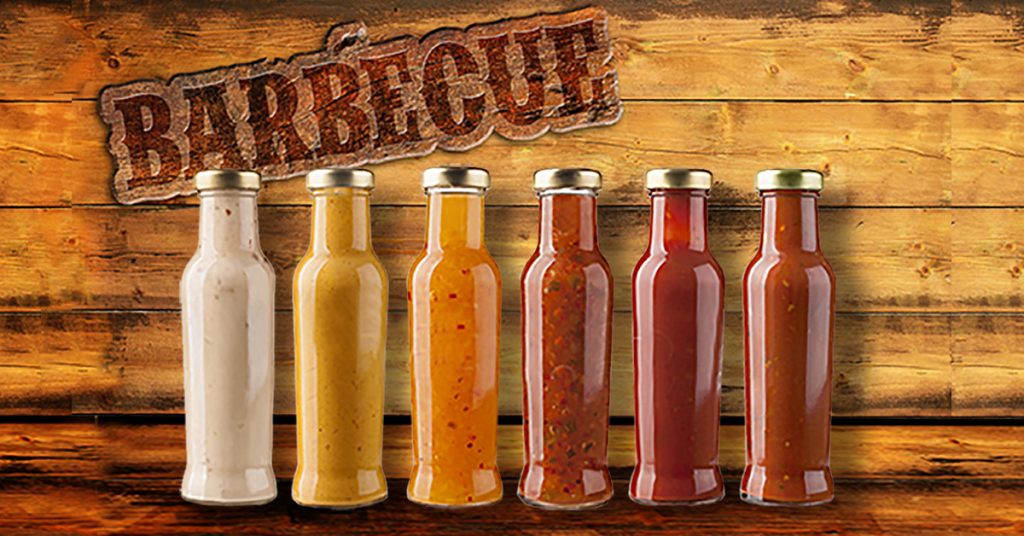 Barbecue Sauces for Any Taste!
Cookouts are a staple of the summer, but no matter what you throw on the grill, the type of barbecue sauce you use is what's going to take your meal to the next level. And if you want to take your grilling seriously, you can't just slather any kind of sauce on your meat and serve it up to guests. To have a cookout to remember, choose your barbecue sauce wisely based on the flavor personality you want to show off. The following are different kinds of regional barbecue sauces you can use, each of which has its own unique taste.
Alabama barbecue sauce. First and foremost, Alabama barbecue sauce stands out from the crowd because, unlike its counterparts from other regions, it's white in color thanks to its mayonnaise base. Also known as Alabama White Sauce, this type of barbecue sauce contains a blend of mayonnaise, vinegar, salt, pepper, and lemon—as well as additional ingredients like cayenne pepper or garlic powder.
Kansas City barbecue sauce. This tomato-based sauce is probably the most familiar because it's the inspiration for barbecue-flavored potato chips and other snack foods. Kansas City barbecue sauce is a taste combination of sweet, spicy, and sour because of its numerous ingredients, such as tomato sauce, brown sugar, chili powder, vinegar, paprika, soy sauce, and molasses.
Memphis barbecue sauce. Although Memphis barbecue sauce used to be a simple mix of pepper and vinegar, it has evolved into a tomato-based sauce that includes brown sugar, onion powder, cayenne pepper, black pepper, and garlic powder.
South Carolina barbecue sauce. South Carolina barbecue sauce also deviates from tomato variations because its base is made from plain yellow mustard. As a result, this sauce has a tangy taste that is only accentuated with ingredients such as distilled vinegar, salt, red pepper flakes, hot sauce, and sugar.
Texas barbecue sauce. Also called mop sauce because barbecue pitmasters of Texas apply it to meats with a mop as they cook, this thin barbecue sauce is made from tomato sauce, chili powder, cumin, paprika, hot sauce, Worcestershire sauce, garlic, vinegar, salt, and pepper. In addition, meat drippings may be added to increase its hearty flavor.
No matter what flavors excite your palate, there's a barbecue sauce out there that will liven up your meat and tickle the taste buds of everyone at your cookouts. And, of course, if you make the sauce yourself, you can experiment with flavors from different regions until you have a barbecue that's all your own.