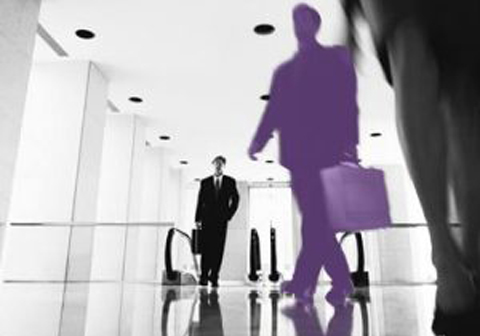 How to "Sell" Hard to Fill Job Positions at Your Company
Even though we are still experiencing high unemployment, every recruiter has positions in their company that seem impossible to fill. Sometimes it's an inconsistency between the expectations of the position and the proposed salary. Or perhaps it's a position that unrealistically encompasses too many job categories; such as "need knowledge of graphic design, marketing, database management and web programming." Often it is simply a "bad image" that emotion-loaded words in the position description may conjure up in a person's mind. For example, "COLLECTOR" may translate to a prospect as, "Does that mean I have to harass and threaten people?" Similarly, the first response to "SALES POSITION" may be, "I can't call people all day and get hung up on!" Here are some ideas for improving your approach to attracting good candidates for your hard to fill job positions :
Don't just sell the job, sell the company.
Do you offer the greatest benefits? Are you an established company? What are the perks? Are there great advancement opportunities?  Paid training? Baseball games and picnics?  Tuition reimbursement? Flexibility? Discounts?  What about bonuses? Wellness plans? The list goes on. Advertise and market what your company offers, then sell them on what they need to do to get a foot in the door!
Address the negativity.
Find a way — perhaps through a clever headline or title change — to address the main issue that you know people will find unappealing. One collection agency changed the job title from "Collector" to "Client Service Rep" because the job did not require calling on people in default of loans. Rather, their clients called the reps to set up payment schedules. Understandably, people would most likely to assume the less accurate, more negative interpretation and bypass the opportunity. The same could be done to improve the appeal of a sales job that does not require cold calling — one of the main reasons people fear sales.
Offer a sign-on bonus.
In the long run, offering a sign-on bonus can be much less expensive than using a search firm, continuous advertising, or hours of networking to try to get a prospect interested. Make the bonus competitive in your industry, and offer a second bonus if the employee stays on for at least six months.
Search in lateral occupations.
Looking for Customer Service Reps but the well is dry? Try posting and advertising under categories of people who might have the people skills necessary to do the job, such as clerical workers, administrative assistants… even waitresses. If you are looking for certain skill sets, think out of the box at other professions that share similar characteristics.
Give better incentives for current staff who recruit.
Sometimes the same old employee referral program just doesn't provide the motivation that it used to. Refreshing the program and giving it a new look and feel can improve recruitment referrals by 100%. It's a small investment to create some fun posters, paycheck stuffers, promo's, table tent cards, etc., to really get people motivated about referring and encouraging others they know to work for your company. And remember, employee referral programs also improve retention because everyone wants to work with their friends!
Lastly, show career paths.
The best way to have a candidate try a job that may not be their ideal choice is by showing specific ways in which they can move up in the company. Some firms advertise "management potential in two years." That is a big plus. Consider how many jobs don't really have any moving up potential, and any candidate looking for long-term growth will appreciate the incentive.