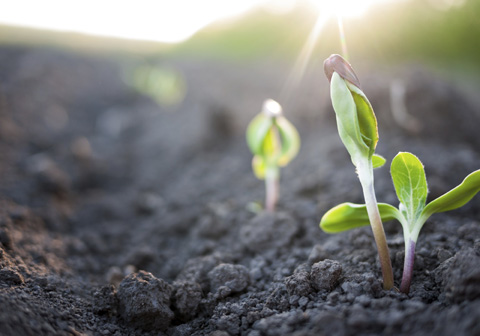 More Patient than Impatiens
They say nothing in life is certain except death and taxes. In my small nook of the world, the other certainty is the little house I pass going to and from work that plants hundreds of impatiens along the roadside every year. They start as small seedlings in early spring, and by the summer they are in full bloom and expertly filled in, forming a seamless blanket of colors along the sidewalk. This happens every year without fail. And now it's November, we've had our first frost, and the impatiens are no more. But that's okay; they'll be back in 6 months, which is more than I can say in the fluctuating industry of advertising in which I am employed. The shakeups and changeups in this industry in just the past two or three years alone have been mind-blowing. On a regular basis the things you could count on are no more. Two years ago Internet advertising started taking over print, one year ago social media was introduced to us, and only six months ago it became the next up and coming thing, perhaps eventually replacing every type of advertising we know and love. I can't help but wonder what's coming this time NEXT year. At least I know for certain I can count on my impatiens being there, looking the same, and… even though they only last for six months… they always come back!
Are you excited about the new media, mourning the old media, or both? Let us know.
By,
Alyce Mayors-Sminkey