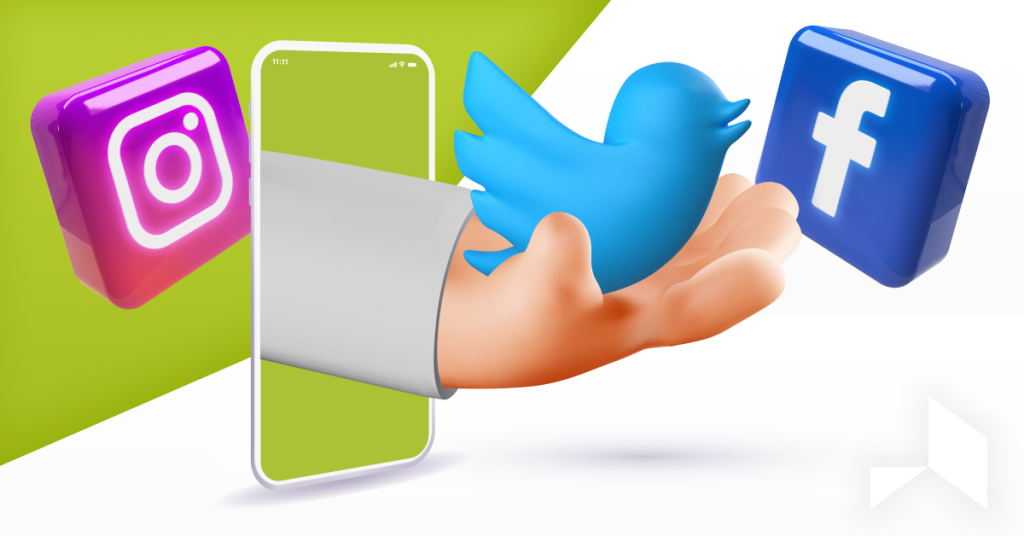 What is the right social media platform for my business?
If you're a new business or an existing business that's new to social media, it can be difficult to find the right platform to use. With so many options to choose from it can seem overwhelming, so here are some tips to help make choosing your platform easier.
Where is your target audience?
Knowing your target audience is very important because no matter what you do or how well you do it, your audience won't see it if you're on the wrong platform. For instance, if you are trying to reach young adults – try Instagram. The good thing is that most people have more than one social media account, so you should be able to reach them on the popular ones.
Tip: If you're not sure which social platform(s) your target audience uses most, the best first step is to start with your current customers and social media followers.
Understanding who is already buying from you will provide insight into the best platform(s) to utilize. One way of doing this is to send a short 2-3 question survey to your contacts asking them questions about their social media habits. Another method is to review the demographics of the various social networking platforms (readily available online) and determine which ones match your customer or potential customer the best.
Assess your business
First, take a step back and consider your business and who your customers are. For example, if you are a local family-owned business that deals largely with B2C, you would promote with Facebook and Instagram where you can join local groups and tag your location in your posts. On the other hand, if your business serves primarily B2B markets, LinkedIn would be a good place to start marketing your brand.
Tip: The best way to advertise is to use multiple platforms, This will ensure maximum exposure.
Businesses usually have multiple goals for their social media and using multiple platforms can help with this. Instagram and Twitter are useful for brand image and awareness, while platforms like LinkedIn and Facebook are better for promoting and selling products and services.
Use your competitors to your advantage
If you are still having trouble deciding which platform(s) to use, I recommend researching what your competitors are doing. Don't just copy whatever they're doing: instead, see what platforms they are on, and compare how each one is performing for them.
Tip: You can compile a list of "likes" and "shares" that will help indicate where they are better served.
Keep in mind that this method should only be used to gain some insight about platforms, as you are not guaranteed to get the same results that the competition does.
How many accounts should you have?
Ultimately, choosing the number of platforms you market with is driven by how much time you can devote to social media management. If your organization has a designated social media manager, that's great: you can run several accounts across multiple platforms. However, if you have someone trying to manage social media on a part-time basis, it is best to stick to 1-2 platforms. Social media requires significant time and effort to create calendars, think of post ideas, create the posts, and publish the posts on multiple platforms. In addition, you need to regularly monitor the posts to see what's working (or not working) and figure out how you may need to improve, or "optimize" them (e.g., different colors, images, or copywriting).
Tip: It's very important not to try to manage more than you can handle, as one properly managed account will benefit your business much more than three poorly managed accounts.
In conclusion, there are numerous factors that go into deciding what social media platform is best for your business. Hopefully, this article made it a little easier to choose the best one for you.