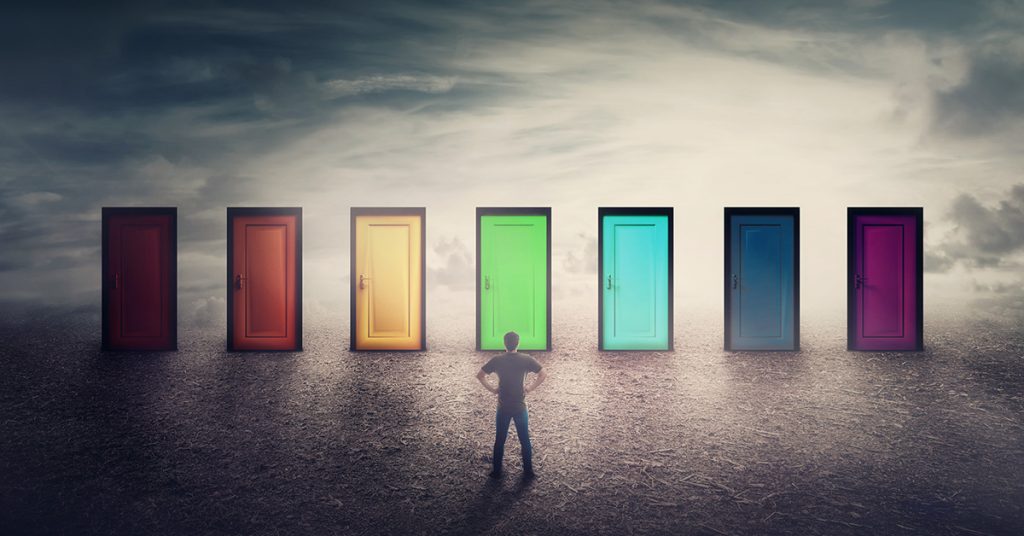 Managing A Brand Strategy Across Many Product Lines
How do companies like P&G and Henry Schein manage their brand strategy across such diverse and large product lines? First, let's start off by defining what a product line is. A product line is a group of related products all marketed under a single brand name that is sold by the same company. For example, P&G's hair care products is a product line. P&G manages dozens of different product lines.
Managing Product Lines:
How do you manage several product lines? First, focus on singularity. This means it's essential to have one person in charge of each product line rather than having one person in charge of every product line in your company. Depending on the size of your business, each product line may even have its own marketing organization specific to each line. In the case of P&G, it would be impossible for one person to manage dozens of different billion-dollar product lines. This organizational strategy is a product-centered approach, rather than being centered around a function. When your company is brand/product centered, all decision making becomes decentralized. This approach allows for the different brands to have distinctive personalities.
Next, make sure your brands aren't competing for the same target market. You can do this by making sure that your brand/product messaging is different for each product, and also your brand message is focused on different market segments. The products need to look different. If your products look and are branded similarly, consumers will likely buy the cheaper one. For example, P&G sells both Luvs and Pampers. P&G needs to make sure they are targeting one market segment for Pampers and another for Luvs. Pampers is geared towards a target market with more expendable income that is willing to spend more on diapers, while Luvs would be the cheaper alternative to Pampers. P&G does a great job of making sure each of their diaper brands look and advertise differently and each hit a different market segment.
Finally, consistent messaging is vital when building your brand strategy within a product line. Your brand strategy should likely be different across product lines. As an example, P&G sells both soap and razors, but the messaging and packaging for these products are very different. What should remain consistent is packaging between the different types of razors sold and the messaging promoting these products. Consumers are expecting consistency. Some more examples of consistency are Progressive's Flo, Apple's stores and packaging, and Nike's messaging and packaging.
What about global companies?
For global businesses with large product lines, creating geographical divisions to product lines greatly streamlines your brand strategy. Assigning a marketing team to each division helps to ensure relevant messaging and proper cultural brand strategies to each market.
Lifetime Brands:
Lifetime Brands designs, develops, markets, and distributes a wide range of household consumer products both owned and licensed. Some of their brands include: Farberware, KitchenAid, Sabatier, and AMCO Houseworks. Every brand under Lifetime Brands has a different marketing approach and very different brand/media strategies. For example, Fred & Friends is able to utilize social media much more effectively compared to Sabatier. Fred & Friends is "a line of whimsical products that are well-designed, put a smile on your face, and don't cost a fortune." The products are fun, very eye-catching and appropriate for an Instagram feed while Sabatier products are basic cutlery which most consumers would not find of interest on Instagram. Lifetime Brands does a great job of picking and choosing which media outlets to best market each of their brands.
Henry Schein:
Henry Schein's product lines include medical, dental, and veterinarian devices. They manage over 100,000 branded products through a centralized and automated distribution network. Each of the three divisions engages in their own print, digital, and traditional marketing campaigns, all pushing a different message under the same name.
Along with having different brand managers for each brand under the Henry Schein name, its marketing division also has a separate organization that advertises Henry Schein's corporate brand. This group engages in solid PR and advertising campaigns that highlight the great work happening at their company.
Festo:
Our client Festo, a global manufacturer of process control and factory automation solutions, was seeking a way to promote their media flow product line internationally with one creative brand strategy. SMM needed to build a creative platform that could resonate across many cultures. We were able to successfully brand Festo's product line using a creative strategy matching sports with product lines based on the sport's popularity in their respective countries. Festo has many product lines, each with different creative and marketing approaches. Another part of Festo's brand strategy is attending trade shows globally to showcase some of their product lines. They have an organizational brand strategy of splitting up marketing by product line with dedicated management assigned to each one. Festo's different marketing divisions choose to outsource some of their marketing efforts in order to produce the best product possible and in an efficient manner. You can read a recent case study about Festo at: https://smmadvertising.com/case-study-festo/
For more insights and ideas on how to move your brand or business forward for greater visibility, contact SMM Advertising.
[WD_Button id=9302]