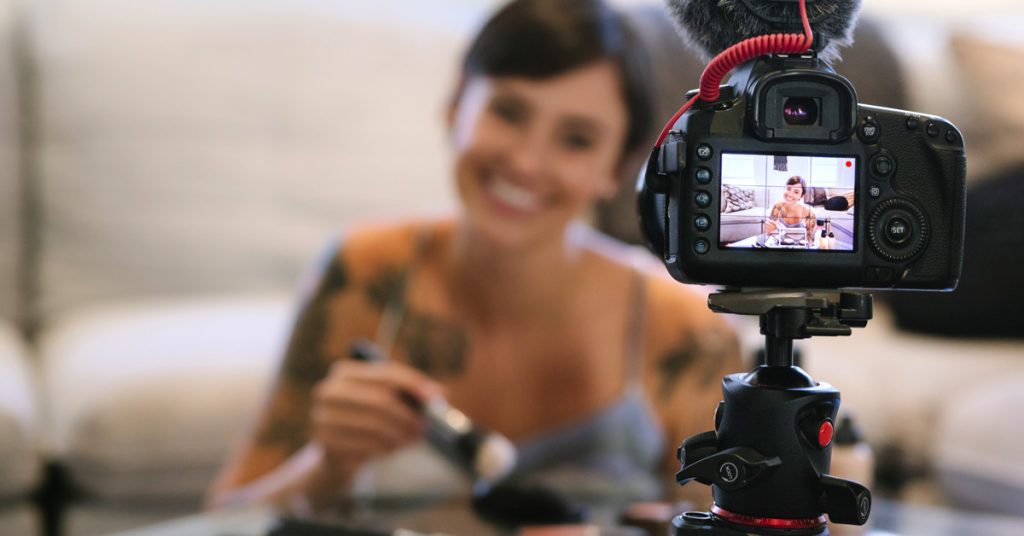 YouTube Influencer Marketing
Do you use YouTube in your media mix for marketing?  If you don't, you're missing out on the most popular website for videos with over 400 hours of video being uploaded every minute. Trying to make your content stand out in the giant pool of content is a huge challenge faced by brands. Many brands have turned to "influencers" to solve this issue. Influencers are people who have amassed a large following on social media. Since influencers control their own content, they are able to interact with their fans on a more personal level. This, in turn, creates a loyal and extremely engaging following. The key to an amazing marketing campaign starts with forging a strong relationship between brand and influencer, and having a sound marketing plan.
Finding the right influencer
Do you know what you're looking for in an influencer? Influencer marketing is essentially word of mouth marketing at scale. Finding the correct niche is very important. If you are running a makeup company, would you want to be advertising to an audience of people looking for the latest video game content? When selecting influencers, you should keep in mind relevance, reach, and engagement. It is important to make sure your influencer's audience is the correct target market. When determining reach and engagement, you must look at more than just subscriber counts and video views. A channel could have millions of subscribers but only be pulling in 20,000 views. It is important to make sure the channel you are looking to work with is still relevant and pulling in views.
So what should you be focusing on? The most important analytic on YouTube is Watch Time. This shows how many minutes viewers spend watching the videos. A video could have 1 million views but an average Watch Time of one minute on a ten-minute video. This shows that the viewers are not very engaged and not invested in the content being created. You can find all the analytics you need on Social Blade. This website shows views for the last 30 days, subscriber ranks, daily views, daily subscribers, and a grade on the channel. Social Blade can help you find the influencers in your niche that are pulling in the most engagement. So now that you have chosen the correct influencers and identified their niches, what's next?
Marketing Strategy
How do you create a good marketing strategy for YouTube? Is it different than a traditional marketing strategy? A YouTube marketing strategy is very similar to a traditional marketing strategy. Having good content to supplement your influencer choice is essential to making your marketing plan come to life. First, you should define your objective. It could be increasing brand awareness or promoting a product. Second, it is important to match your marketing content with your product. For example, if you are trying to sell headphones, you should send a pair to your influencer to test out and review. If you are trying to promote a movie, find a movie review channel and have them show a trailer. Sending the influencer key talking points is also important to remember. You need to supplement the content with relevant information so that the influencer is informed about a product they may know nothing about. Finally, define what KPIs you are looking to measure and how you are going to measure these. Whether it is App downloads, social media followers or purchases, make sure that the end result you're looking to measure is built into your marketing strategy.
Examples of Successful YouTube Marketing Campaigns
SeatGeek: "what's up guys, SeatGeek is an amazing App that allows you to buy tickets in the easiest way possible…" This line has basically become a meme to viewers of David Dobrik's YouTube channel. David is a YouTuber with over 13 million subscribers and 5 billion channel views. SeatGeek has worked with him numerous times over the last 3 years by having him shout out the App and telling his viewers about a discount code to get $20 off their first ticket purchase. This partnership has become a huge success for both parties.
On the influencer's side, David has used his partnership money to buy over 10 cars for his friends and give away money to people in need. This has resulted in David's SeatGeek partnership videos getting over ten million views each time. David's SeatGeek pitch has also become a meme to fans of the channel. Several viral videos of fans being recorded after a wisdom tooth survey show the dazed fans reciting the line David says in every sponsored video. For SeatGeek, since partnering with David and other Influencers in 2015 they have seen a 1500% increase in sales. SeatGeek is now sponsoring over 150 videos a month and has been viewed over one billion times.
Goat: Goat is a sneaker-selling Spp that allows user to buy and sell their sneakers and guarantees the authenticity of the sneakers. The App came up with a great marketing strategy using YouTube influencers to increase brand awareness. Goat finds influencers that are in the sneaker niche, fashion niche, or just immensely popular in general and gives them credit on the App to buy whatever sneakers they want. The influencers record themselves picking out sneakers on the App and eventually opening their packages later. The influencers show the App interface and mention the name many times. This was a great marketing strategy to increase brand awareness and increase App downloads. Goat does not share a lot of statistics, but has grown by one million users in the last year to over seven million users in 2019.
Ninja: Tyler "Ninja" Blevins and his colorful hair has become one of the largest influencers online over the last two years, and brands have been quick to take advantage of his popularity. Tyler is the first gaming creator to be named to Time magazine's top 100 influential people. He streams his video game playing live to over 100,000 people on average. Under certain circumstances, he has amassed over 500,000 live concurrent viewers. The numbers show his reach and influence is immense. This caught the eye of companies like Red Bull, Walmart, Adidas, Mixer, and many more.
Red Bull partnered with Tyler back in 2018 and since then they have created cans with Tyler on them, t-shirts, headbands, and a gaming room for Tyler. Red Bull has used Tyler to increase its brand awareness and put new products in people's hands.
Walmart and Adidas have used Tyler's popularity and reach in a similar way. Ninja has a young audience so both brands created t-shirts and children's clothing using Ninja's logo to be sold in their stores. Walmart has taken it even further, making posters and toys of the gaming star. Kids are not only hanging up posters of their favorite athletes, but also their favorite gaming personalities as well. Ninja's Adidas partnership is still very new so not much is known on what they will be creating together. Adidas could be making shoes in addition to t-shirts and hats with Tyler.
For over ten years Tyler has streamed his content on Twitch, the most popular streaming service. Earlier this year, Tyler announced that he would be exclusively streaming on a smaller competing service called Mixer– Mixer is Microsoft's competing site to Amazon's Twitch. Since that announcement, Tyler has brought over two million new users to the streaming site. It will be interesting to see if this partnership will continue to thrive in the upcoming months and years to come.
Conclusion
Hopefully these examples communicate the scale of reach influencers have and the impact these people can make on your business. YouTube personalities/influencers have basically become celebrities, and brands are taking advantage of this new tier of celebrity status. Are you? If not, why?
YouTube influencers are more connected with their fans as compared to celebrities, which allows YouTube influencers to have a stronger and more personal influence over their audience. Big companies are seeing huge returns on investments in the digital influencer space, and are shifting their marketing budgets to include a lot more influencer marketing. Maybe it's time you started as well!
For more insights and ideas on how to move your brand or business forward for greater visibility, contact SMM Advertising.
[WD_Button id=9302]